Call for projects 'Resilient Forest' 2021
Wallonia
Office Economique Wallon du Bois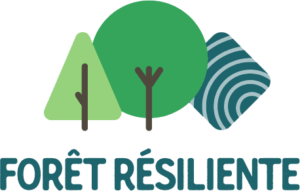 Launched by Minister Céline Tellier, in charge of environment and forest, the "Resilient Forest" pilot project aims to encourage forest owners to think differently about their management to regenerate their forests and orient them towards a forest that is more resilient to climate change.
Since 2018, spruce bark beetles have caused a lot of damage in forests. This crisis is the result of a set of risk factors that are becoming better known: unfavourable climatic conditions (successive droughts and high heat), inadequacy of certain stands to their stationary conditions, weaknesses of certain species in the face of climate change (beech for example), etc.
However, research has highlighted important means of action: a better adaptation to climate change of certain species (sessile oak, alisier, birch, Corsican pine, etc.); the benefits of combining several species in terms of risk distribution, complementarity in the use of resources, mutual protection against insects, diseases, droughts, etc.; the benefits of forest genetic diversity and appropriate provenance choices.
The objective of the aid proposed by Wallonia to private forest owners is to rebuild a more resilient forest, so that it can provide many ecosystem services for a long time. Thanks to this "Resilient Forest" call for projects, this regional support aims to guide regenerations after bleaching or windfall according to the following three axes: the mixing of species, adapted to global changes and further integrating biodiversity.
More information: https://foretresiliente.be
Impacts
Drought
Extreme temperature
Others
Sectors